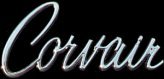 Next came a '65 Monza sport coupe attending the Fall Classic from Pennsylvania, just west of neighboring New York State. The car has optional wire wheel covers, bumper guards and a matched set of exterior rear view mirrors. The paint appears to be a stock 1965 color, Mist Blue.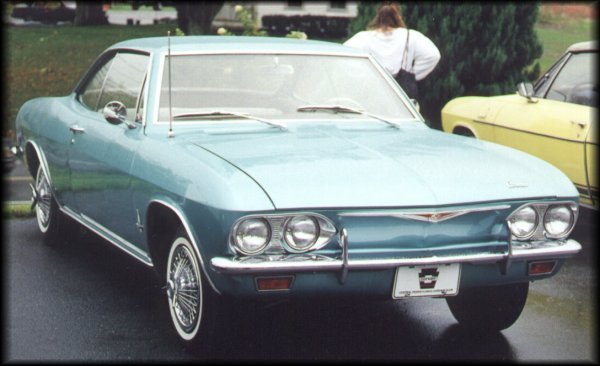 Below is a modified '66 late model owned by John Guignard of the Central New Hampshire Corvair club. The racy coupe is a daily driver, and one of two Corvairs in the family. This one's a Monza (notice the vanity plate reads, "Corsa minus."). His other car—a Corsa—stayed home.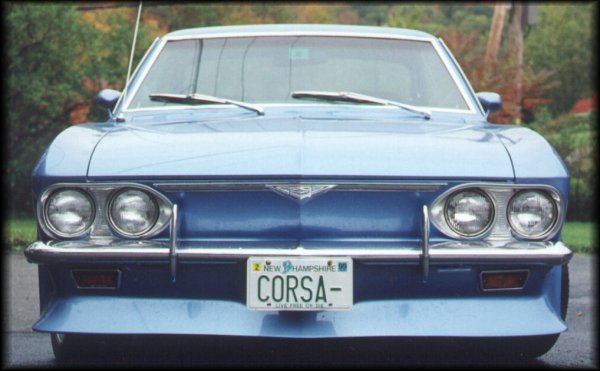 The molded-in front spoiler keeps air out from under the car and gives it an aggressive, low-slung stance.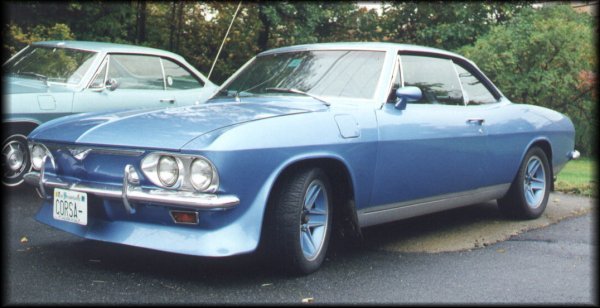 The wheels are from the Corvair's cousin, the Z28 Camaro. Color-keyed to the body, they are 15 inches in diameter and mount low profile tires. Wheel arch and rocker panel trim is removed, as are the Corvair and Monza emblems. Another custom touch—the contrasting paint on the rocker panels—contributes to the car's long, lean appearance.
Click the road sign for more.

Select from the navigation bar!